Do you have a great idea and could do with £50,000 to get your business flying?
This is the largest cash prize of its kind. The Stelios Award for Disabled Entrepreneurs 
Applications are now open for £50,000 Stelios Award, for Disabled Entrepreneurs in the UK 2015
Award is personally chosen and presented by easyjet founder Sir Stelios Haji-Ioannou at a special ceremony in London on November 4th.
The £50,000 award recognises talents of established business owners with a disability or long-term health condition..
The award is run in conjunction with Leonard Cheshire Disability, the UK's leading disability charity.
All new businesses need cash and investment to get started. Finding funding is one of the hardest things any entrepreneur has to do. Banks are nervous about backing untested ideas and main stream 'Angels" may not want to back an idea aimed at the disability market for fear the growth potential would be small. Having access to this type of seed funding is a God send to any young business.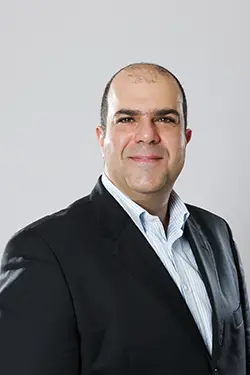 Sir Stelios Haji-Ioannou and Leonard Cheshire Disability are pleased to invite applications for the Stelios Award for Disabled Entrepreneurs 2015 worth £50,000.
The award, jointly run by the The Stelios Foundation and the charity Leonard Cheshire, recognises the achievements of disabled entrepreneurs who have overcome challenges to set up their own company and excel in their chosen business field. Now in its ninth year, past winners have included a travel agency, homebuild and IT sectors as well as companies specialising in inclusive living products.
Applications are now being accepted online at https://www.leonardcheshire.org. The deadline for all applications is Friday 18 September 2015.
Sir Stelios said: "Creating opportunities for disabled people facing discrimination in business is essential. The Stelios Award for Disabled Entrepreneurs highlights their achievements and contribution to society.
We want to hear from talented disabled entrepreneurs who are able to show they have got what it takes to run a successful business and meet a real need in the market."
Clare Pelham, Chief Executive of Leonard Cheshire Disability said: "We are delighted to work with Sir Stelios on an award that celebrates the remarkable achievements of disabled entrepreneurs.
"I know there are many talented and successful disabled entrepreneurs out there. I urge them to take advantage of this unique opportunity for valuable recognition of their business and skills – in cash and publicity – and apply."
Last years winner Ben Wolfenden said: "Winning the 2014 award has meant so much to me both financially and personally. I've been able to solidify the team and our offering, grow some fantastic new clients and build a better working environment for my health."
Ben said that despite undergoing a gruelling regime of medication and five hours of physiotherapy every day, he and his team have grown Visibilis by over 1000% in the year from 2012 to 2013, with 2014 exceeding expectations.
He added, "I would urge anyone with a disability, whether you see yourself as an entrepreneur or not, to apply and let Stelios and his team decide!"
So if you have an idea burning in your mind – here is a unique idea to put that idea to the test – Go On ! Apply